With winter afoot, during a school year like no other, are you looking for fun, healthy and restorative activities you can share with children and youth?
23 Days of Fun, Healthy and Creative Activities for December offers just that.
From "Action Packed ABC" for younger children and "Dance, Dance, Dance" for middle school kids, to "Mindfulness" for teens, this weekday December calendar shares art, music, yoga, social emotional learning, and indoor and outdoor projects and games to help kids feel better.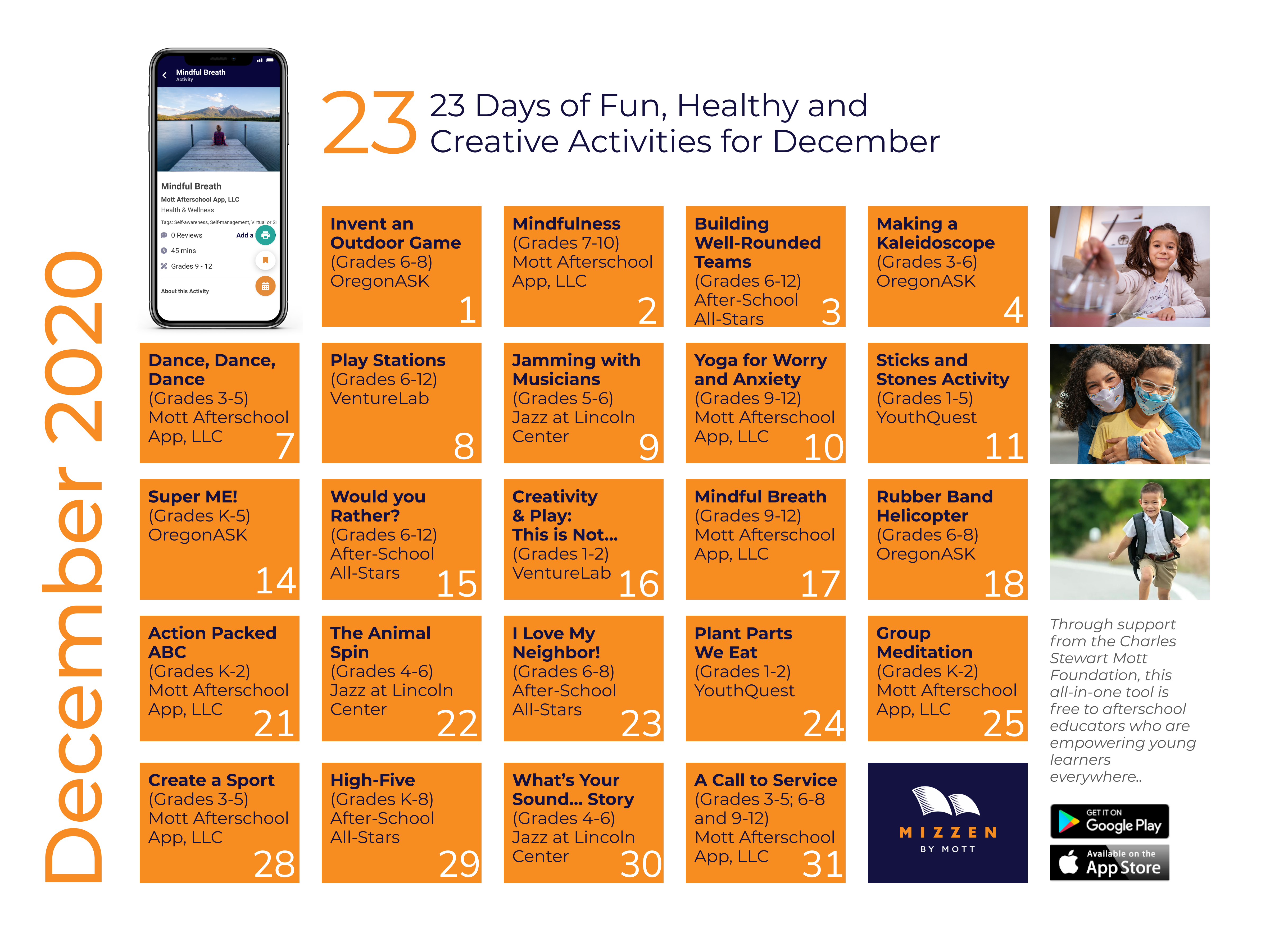 We hope you enjoy it and wish you and your family warmth and health in the holidays.
The Mizzen Team