Meet reDiscover Center and inspire a new generation of makers, tinkerers and inventors
Tackle three challenges with a single solution. That's the approach reDiscover Center's founders adopted when, in 2003, they recognized that limited access to arts education, costly art supplies and material waste could be best addressed in tandem. The outgrowth of a working group of 25 education-focused agencies in Los Angeles, they built reDiscover to bring arts programming to children, using affordable, reclaimed materials that most families, schools and community centers already have on hand. reDiscover's mission? To develop children's creativity through hands-on making with sustainable materials.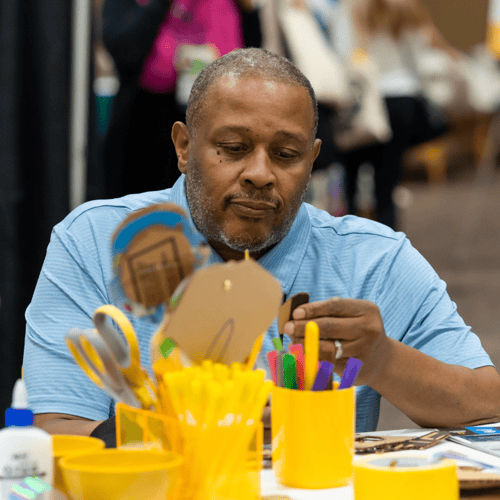 Image: A youth professional making a spinning selfie at the 2022 BOOST Conference. Photo credit: Francisco Tejeda.
Today reDiscover, is collaborating with Mizzen and out-of-school-time educators to expand children's imaginations and inspire them to create amazing projects big and small with sustainably sourced materials.
In Mizzen, you'll find over a dozen activities, resources and pro tips for infusing experiential arts education into your summer camp or fall afterschool program, all with sustainable materials and supplies.
Children in grades K-6 can flex their design skills, making Windchimes and Mobiles, Masquerade Masks, and Shadow Puppet projects.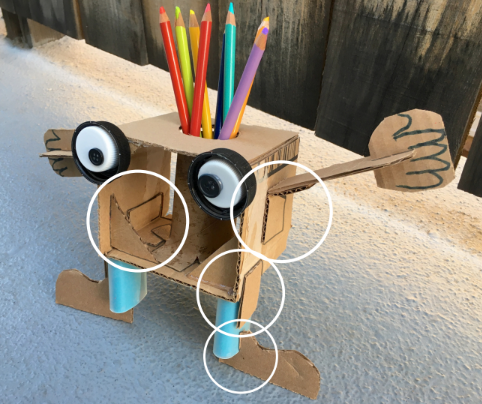 BONUS: One easy way to get started with your staff is to visit the Cardboard Connections Pro Tip. Cardboard Connections, also called Attachment Techniques, are a set of different attachment techniques practiced at the reDiscover Center to stick material pieces to each other. These techniques utilize surface areas on materials, in this case, cardboard, in different ways to make it easier for cardboard pieces to hold together.
This pro tip will empower your staff to feel confident in facilitating sustainable activities. Roll up your sleeves, clear off some space on the table and get started today. It's free, fun and open to everyone.