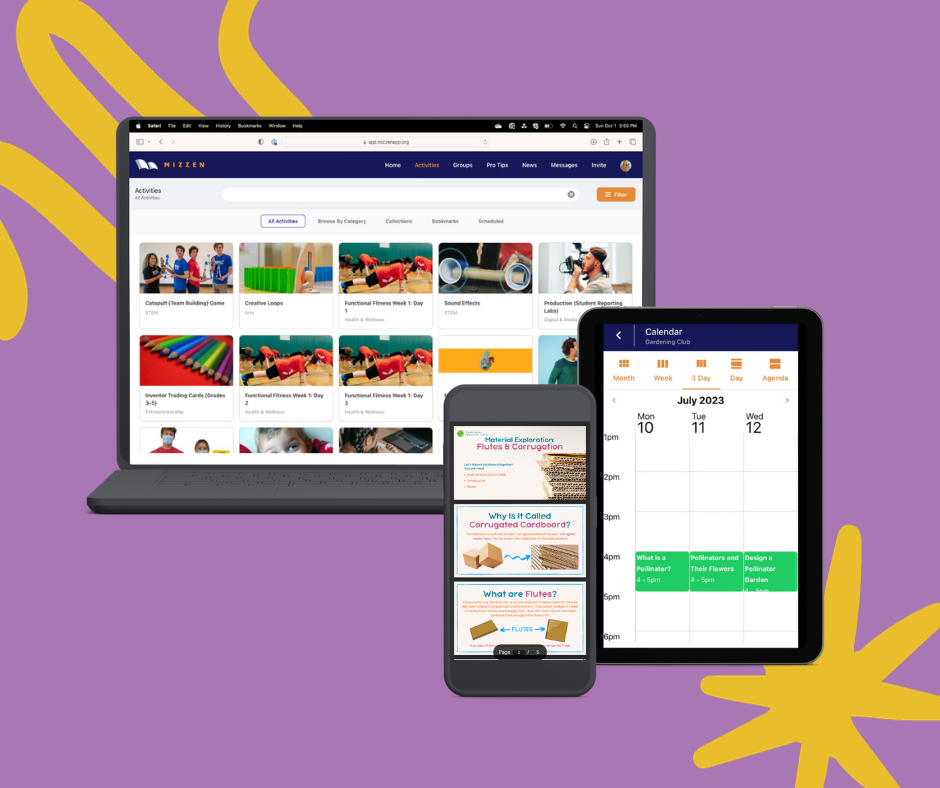 Did you know? Every account includes full access to our growing library of 1,600 + lesson plans.
Because the Mizzen platform is created with the out-of-school time field, you'll get trusted learning content, resources, and pro tips to support your practice every step of the way.
Aligned to national education standards

Every lesson plan formatted the same way

Reviewed by youth development professionals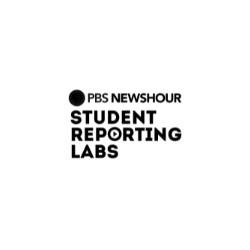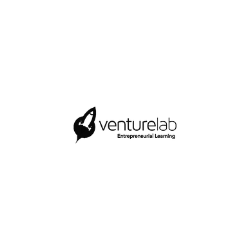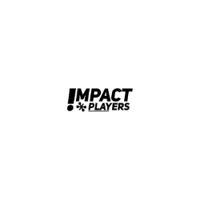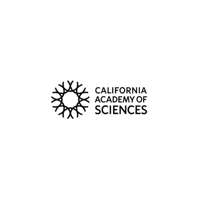 "Mizzen has saved my team time."
Sasha Collins, Camp Hope Coordinator
Make the most with Mizzen for Teams!
Want to bring Mizzen to your whole team? Join our organization-level community of users!
Kickstart your organization's enrollment by filling out the interest form, and our team will contact you to begin the sign-up process and onboarding experience.
Customized help with registration for teams, plus tailored training and how-to webinars.

Access to all of Mizzen's collaborative tools.

Increased feedback and product improvement interactions with the Mizzen team.
"We have staff members that are strapped in terms of time, energy…what the Mizzen platform is able to provide for our staff…is a resource directly in their hand to provide…an experience to gain real valuable content that's going to leave a lasting impression on a young person's life."
Search by Topic and Grade
Frequently Asked Questions
How much does Mizzen cost?

Mizzen is FREE! Yes, really!

Yes, really! Thanks to the generous support from funders like the Charles Stewart Mott Foundation, this all-in-one-tool is free to educators and caregivers who are empowering young learners everywhere.
Is Mizzen for educators or students?

Mizzen is designed for educators to find, plan, and facilitate learning experiences and is only educator-facing.
How do I get started?

Visit this link to create an account for yourself or if you have a team larger than 20 employees, feel free to fill out the Mizzen for Teams form and we can help get your account created.
How do I invite a colleague?

In the desktop version of Mizzen, click the "Invite" button in right corner of the banner at the top of the platform. You'll be able to enter the name and email of the person you want to invite. Click the "Send Invite" button when you're finished inputting their information.

In the mobile or app version, expand the navigation menu by clicking the "hamburger" button in the top left corner of your screen. At the bottom of the menu, click the "Invite a Colleague" button then enter the name and email of the colleague you want to invite. Select "Send Invite" once the information is input.

Your colleague will receive an invitation link at the email address you entered. You can invite an unlimited number of colleagues to the platform.
Who is Mizzen for?

Mizzen was designed by, with, and for youth-serving practitioners and is meant to be adult-facing. Anyone who is interested in creating learning spaces that spark curiosity, cultivate joy, and inspire a love of learning is invited to create their free Mizzen account.

This can include youth-serving professionals, parents, childcare providers, teachers, or anyone else who interacts with youth.
How can I access Mizzen the platform?
Does Mizzen require individual accounts/licenses?

Mizzen is a free platform, accessible to any individual interested in sparking curiosity, cultivating joy, and inspiring a love of learning in youth educational spaces. There are no license requirements to use Mizzen in your program.

We recommend that anyone interested in accessing Mizzen has their own individual account to utilize Mizzen's features. If you'd like to unlock all of Mizzen's collaborative tools for your program, check out our free Mizzen for Teams offering.
Have questions, ideas, or feedback?
We'd love to hear from you.