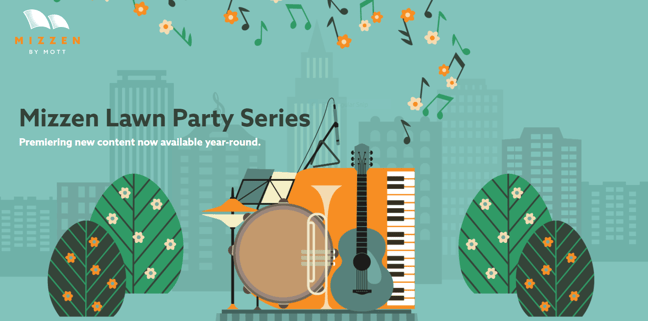 In July and August, Jazz at Lincoln Center and Foundation's Inc. premiered a new set of activities in Mizzen that are bringing the swing to afterschool programs.
The virtual, three-part Mizzen by Mott Summer Lawn Series gathered afterschool educators, library and museum staff, and families to enjoy performances by jazz greats, learn dance steps and discover new curricula available through Mizzen by Mott.
The good news? Lessons showcased this summer are now available year-round through Mizzen. You can learn more about the summer series and access this one-of-a-kind curriculum here.
In case you missed the performances, you'll find the full set on Mizzen's website.
These learning experiences include:
The Blues: Lyrics & Chords
Students create lyrics and a blues-inspired comic strip by expressing the sounds and associated feelings of major, minor and blues chords.
View The Blues: Lyrics & Chords activity in Mizzen.
The Lindy Hop
Students learn four basic, Lindy Hop steps through an instructional video. Then as a group, students add their own twists on this classic dance.
View The Lindy Hop activity in Mizzen.
Space and Time
Students practice moving through a subdivided space that simultaneously represents fractions and musical notes.
View Space and Time activity in Mizzen.
Sam Trevathan, education director of Kids' Orchestra, who helped pilot these lessons in Louisiana said, "As an administrator jumping in, I started looking at how easy is this going to be for our teachers who maybe don't have a jazz background. Accessibility is the first thing that really hit me. This content is accessible for anyone."
And, he added, "Kids had a blast!"