Celebrating Black History Month and Honoring #BlackExcellence with Mizzen by Mott
History

of Black History Month
This year marks the 46th consecutive celebration of Black History Month, which was first recognized by President Gerald R. Ford. In 1976, President Ford encouraged Americans to "seize the opportunity to honor the too often neglected accomplishments of Black Americans in every area of endeavor throughout our history."
Dr. Carter G. Woodson, a historian who is widely considered the father of Black History, had started the annual tradition of celebrating Black people and their history in February of 1926. These early celebrations were set in February to honor the birthdays of Frederick Douglass and Abraham Lincoln.
Black History Month Activities Playlist
Explore our curated playlist of activities for Black History Month in Mizzen. These activities span the topics of social justice, civil rights, the Civil War, abolitionist leaders and more. Allow Mizzen to help you plan Black History Month for students (from grades K-12) and get started with these fun, free activities today.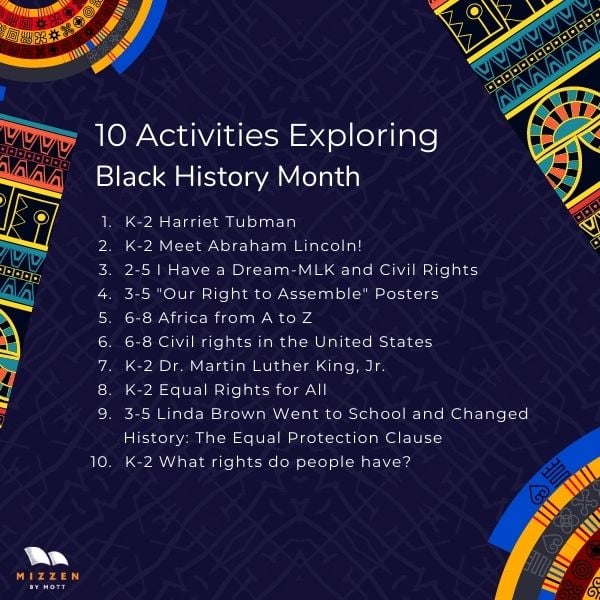 #BlackExcellence

on social media
Follow Mizzen by Mott on social media as we share resources for Black History Month and throughout the year.