3 Pro Tips for Fall from Mizzen by Mott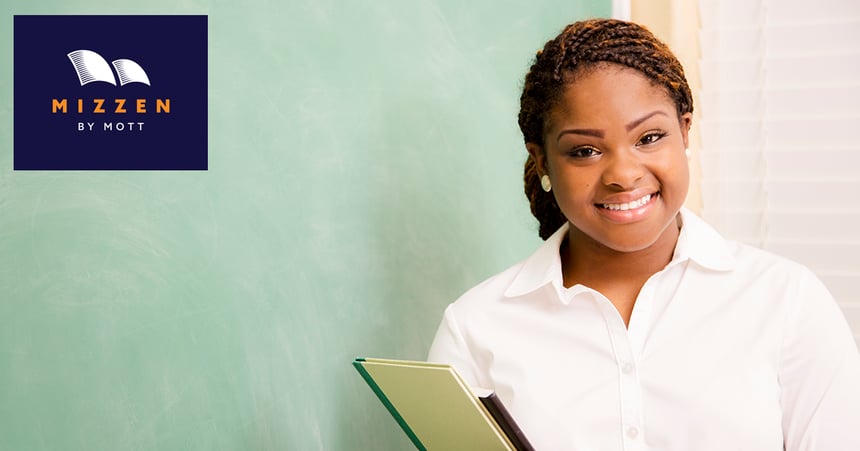 As you carry out fall programming, here are three Pro Tips you'll find in Mizzen.
Pro Tip #1: Build Connection before Content
Author, storyteller and researcher Brené Brown defines connection as "the energy that exists between people when they feel seen, heard and valued…and when they derive sustenance and strength from the relationship."
For educators, some of the most fulfilling moments come from seeing students connect with one another, with an exciting activity or with the world around them.
To foster connection — whether online or in-person — try asking questions like: "If you could pick up a new skill in an instant, what would it be?" or "Who's someone you really admire?"
Forming strong connections is always a priority, especially right now, given the enormous changes that young people are experiencing as a result of the pandemic.
In a "Zooming" world, take time out to slow down and create connections, build relationships and make time for fun.
Pro Tip #2: Harness Curiosity
Trying a new STEM activity? Here's some great guidance from the California Academy of Sciences for harnessing curiosity.
At the end of your next STEM activity, invite your students to imagine how or what they'd like to investigate next.
Remind your students that scientific investigations don't just end with results — they end with more questions. Encourage ongoing curiosity, learning and lingering questions.
What can you do with lingering questions?
Create a "question of the week" research corner and invite students to come back to research questions they have generated.
Invite students to illustrate their questions and create a class-wide picture book.
Use questions as a formative assessment of students' understandings. Their questions may give you a good idea of what to teach next.
These tips pair well with any STEM project, but are especially designed to complement Mizzen activities like "Carbon Cycle Role-Play," "Conservation Island" and "Earth's Water" from the California Academy of Sciences.
Pro Tip #3: Empower Youth Voice and Choice
Youth voice, leadership and self-direction are central features of student engagement.
When youth have true decision-making opportunities and are empowered to share their ideas, they're more likely to feel ownership and connection to learning. Finding ways to engage your students in decisions that matter also helps them flex their skills as decision-makers. These opportunities encourage students to become stronger leaders within, and outside, your program.
Create platforms within your program and activities for youth to share their views, learning and experiences.
Ask yourself: What opportunities exist for youth to make decisions about their own learning within our program?
Download Mizzen by Mott to find these Pro Tips in full — and more than 1,000 pieces of high-quality content to engage and inspire your learners.