Lights On Everywhere!

Spotlighting Media Literacy and Youth Voice
It's on! We're proud to join communities all across America in celebrating Lights On Afterschool on October 26, 2023!
From walking art shows and bike parades to robotics, poetry readings, and illuminated landmarks, Lights On invites us to show up and celebrate all the ways out-of-school time programs help young people learn and grow in safe, caring spaces. It's also a time to shed light on the unmet needs of young people and recommit to working together to make accessible, affordable, high-quality afterschool available to any young person who wants to participate.

Team Mizzen participating in the #LightbulbChallenge for Lights on Afterschool 2023.
As we celebrate the launch of Mizzen Education during Lights On, we're shining a bright light on youth voice and the catalytic connections with the out-of-school professionals that amp up our collective impact.
We hope you'll join us!
Light Up Your Week with Media Literacy

What better time to highlight youth voice than during Media Literacy Week, which overlaps with Lights On and takes place October 23-27, 2023. Hosted by the National Association for Media Literacy Education, MLE is a celebration of media literacy across the United States. This year's themes are: Access, Analyze, Evaluate, Create, and Act.

With content from the Pulitzer Center and Mizzen Education, you'll find everything you need to foster media literacy, spark curiosity, and empower critical thinking.

Through these exciting Pulitzer Center modules, youth will explore:

What is journalism?
What is bias? How does it impact the news, and our interpretation of news stories?
How can we call attention to stories that matter to us?
To bring this content to life, you and your program can take part in the Pulitzer Center's free virtual journalist visit program. The Pulitzer Center works with thousands of journalists, making the visit customizable: youth can learn about career pathways, journalism skills, interrupting bias and misinformation, and/or content areas that the journalist covers. You'll also find detailed guidance on how young people can take the lead on hosting your guest speaker.

Ready to investigate? Dive into the new media literacy collection now!
Lightbulb Moment
"I think it's more important than ever to listen to what [youth] have to say — and I don't mean just hear, but to listen." - NAA Attendee, 2023
Earlier this year, Mizzen CEO, Carlos Santini, took center stage alongside two remarkable young voices in our community to co-keynote at prominent conferences. He was joined by Citlali Aguilera-Rico at the Prime Time Palm Beach County Afterschool Symposium in May and Evie at the SCALE Power Up Conference in August.
Sharing the stage with these young leaders not only allowed Mizzen to amplify the experiences and perspectives of our youth but to also share a powerful message that youth insights, wisdom, and aspirations are integral to our collective journey for creating impactful programs. By providing a platform for youth to share their unique narratives and dreams, we emphasize the critical role they play in shaping the present and future of our educational landscape. This collaborative approach stands as a testament to our unwavering belief in the transformative power of youth voice, ensuring that they have a say when decisions are made and where their stories shine.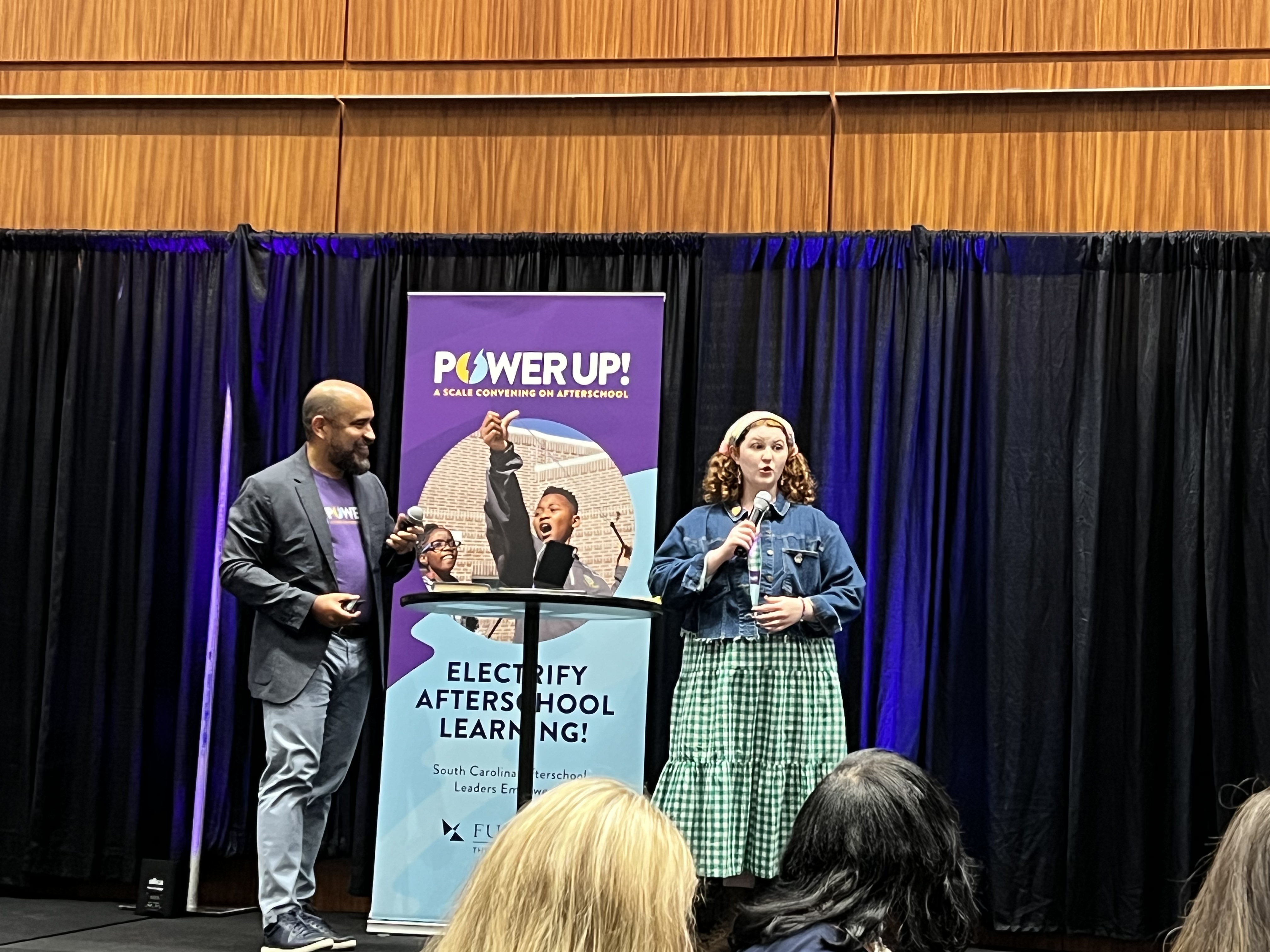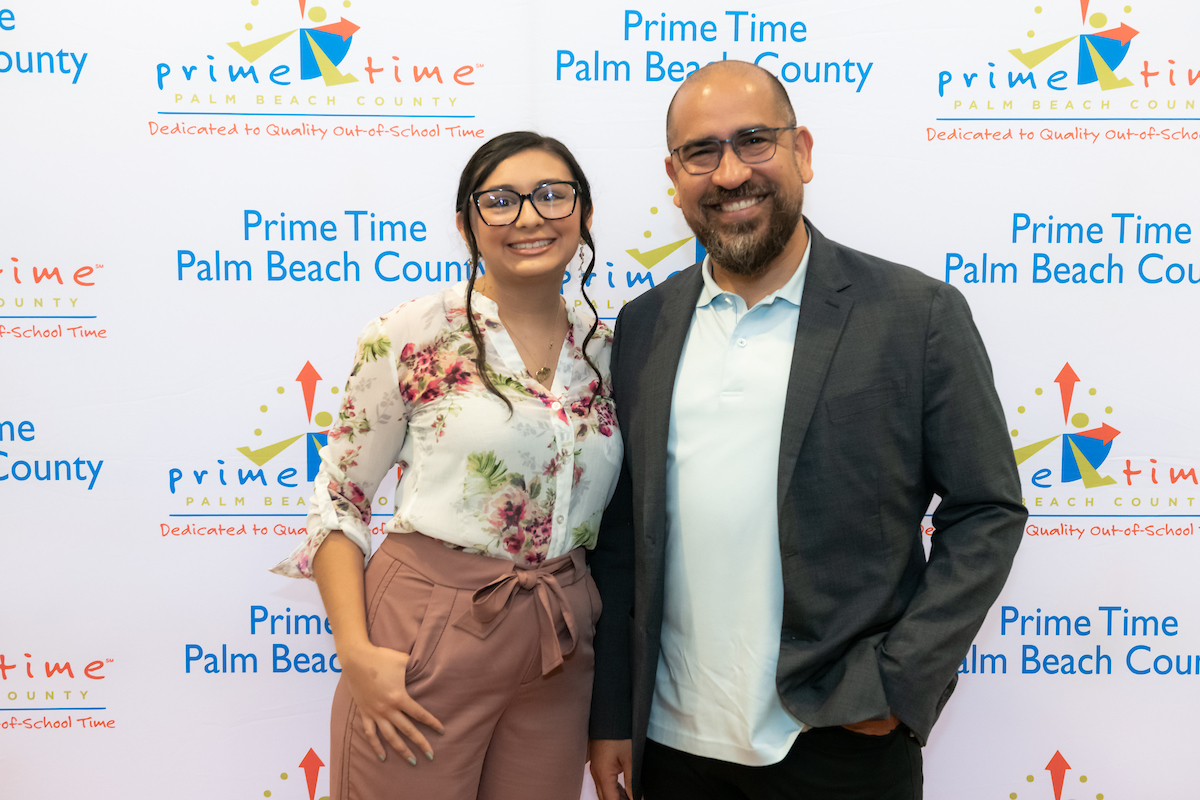 Mizzen CEO, Carlos Santini, recently co-keynoted with Evie (left) and Citlali Aguilera-Rico (right) on the importance of youth voice in out-of-school-time spaces.
There are a plethora of other ways to support youth stories and let their experiences take center stage. For example, PBS NewsHour Student Reporting Labs' students Orion and Kennedy interviewed attendees at the 2023 National Afterschool Association Convention about youth voice - listen to what they have to say here!
Looking for other ideas? Learn how to create space for your youths' voices to be lifted with 10 Tips to Amplifying Youth Voice in OST and Summer Learning Programs!
REignite the Light Within
We'll be joining the Hawaiʻi Afterschool Alliance on October 23 - 25 for ʻAha Lōkahi CommUNITY Conference 2023 and to celebrate Lights On Afterschool with 300 youth at the Hawaii capital. This year's theme is "Ka Lamakū Aloha - REignite the Light Within". The conference will focus on ways to reignite our light within to learn the best practices and strategies to support our children's and youth's well-being through interactive workshops, site visits, and hands-on activities. Hope to see you there, or via one of the livestreamed events, and that we all continue to share these Maui Strong resources.
Mizzen Education is Aglow
Keep your eye on your inbox! With the launch of Mizzen Education, we're lining up a host of fantastic in-person and virtual events, interactive giveaways and fun throughout the year. While the platform will stay the same, we can't wait to connect with you about all the exciting ways we can work together to elevate and celebrate out-of-school time teaching and learning.