Empower your students to think like entrepreneurs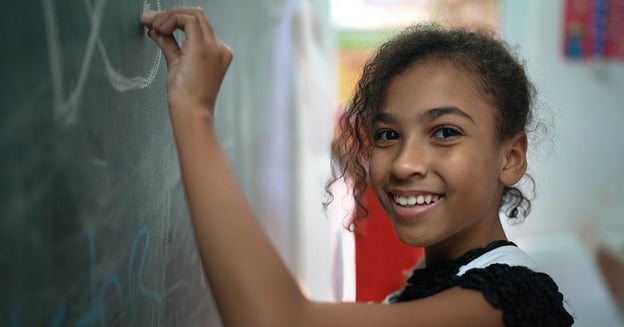 We're proud to introduce a new Mizzen content partner, the Network for Teaching Entrepreneurship (NFTE), and share their exciting module of activities on youth entrepreneurship.
NFTE is an international nonprofit that's dedicated to empowering students to own their future. NFTE's educational content in Mizzen is gathered together in a module called Operation: Mindset, which features six activities that engage students (grades 7 - 10) in exploring and growing an entrepreneurial mindset and skillset.
Operation: Mindset is organized around NFTE's Entrepreneurial Mindset Index (EMI), a framework for describing the skills that students need to identify and make the most of opportunities, overcome and learn from setbacks, and succeed in various settings.
We asked Jason Delgatto, NFTE's vice president of curriculum and research, and Darlene Lacey, NFTE's curriculum development manager, to tell us about how the index came about and how these activities can benefit young people in afterschool programs.
"NFTE has been around for over 30 years," Jason says. "We'd been teaching entrepreneurship to K-12 students throughout that time and we saw this transformation, but it was hard to quantify. This led us to develop the index, which is the impetus behind this work."
The Entrepreneurial Mindset index has eight domains (from critical thinking and creativity to future orientation), and each activity in Mizzen helps to develop and create awareness about these qualities.
"These are qualities that everyone has within themselves, but that may be underutilized or lie dormant," says Darlene. "We infuse our NFTE activities with challenges that activate and develop these qualities. So students learn business skills, but, more broadly, they get in touch with all that they have to offer as people."
Operation: Mindset kicks off with a fun activity called Pitch Yourself (Lesson 1) and NFTE's Entrepreneurial Mindset Survey (Lesson 2), then provides three lessons — Tower of Power (on creativity & innovation and initiative & self-reliance); Chill or Grill (on flexibility & adaptability and comfort with risk) and Picture This (on communication & collaboration and critical thinking & problem solving). Startup Survival (Lesson 6) closes out the series with a team-based activity on opportunity recognition and future orientation.
"By taking the Entrepreneurial Mindset Index survey," Darlene says, "students see where they have confidence and an innate bent. Some students might be adept at communications or problem-solving, for example. Looking at the EMI report, they say 'hey, I already have strengths in some areas,' and that's a confidence-builder." And, through the activities, students discover, you don't have to do it all. You can work with a team that complements your skills or contribute in a way that is uniquely your own."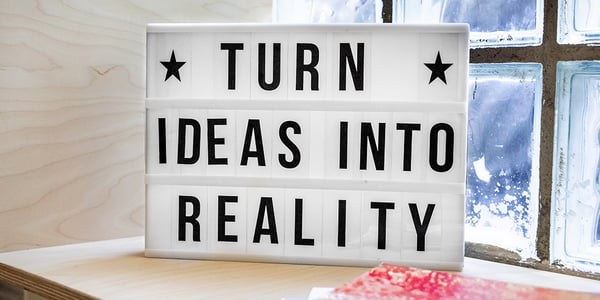 "Students have the innate creativity," Jason adds. "They just need to flex these skills like a muscle. These are the skills that colleges look for in incoming freshmen and employers look for people they hire. So, the growth of an entrepreneurial mindset translates to positive post-secondary outcomes. Whether they start a business or not, this helps students find more pathways to success."
NFTE's activities in Mizzen can be done in person or via remote learning. To facilitate this, the NFTE team suggests using breakout rooms and collaborative tools such as online whiteboards. Activities like Chill or Grill that involve student voting can be carried out with simple online meeting tools (by having students drop their votes into chat or using "thumbs up/thumbs down" reactions).
Whether working with your students in person, online, or through a blend of the two, we hope you'll enjoy these activities from NFTE in Mizzen — and get started on strengthening your students' entrepreneurial mindsets and skillsets today!
Learn more about NFTE: The Network for Teaching Entrepreneurship, a new content partner in Mizzen, is a global educational nonprofit whose mission is to ignite the entrepreneurial mindset with unique learning experiences that empower all students to own their futures. Since its founding, NFTE has trained thousands of teachers and educated more than a million young people worldwide. Learn more about NFTE at: www.nfte.com.